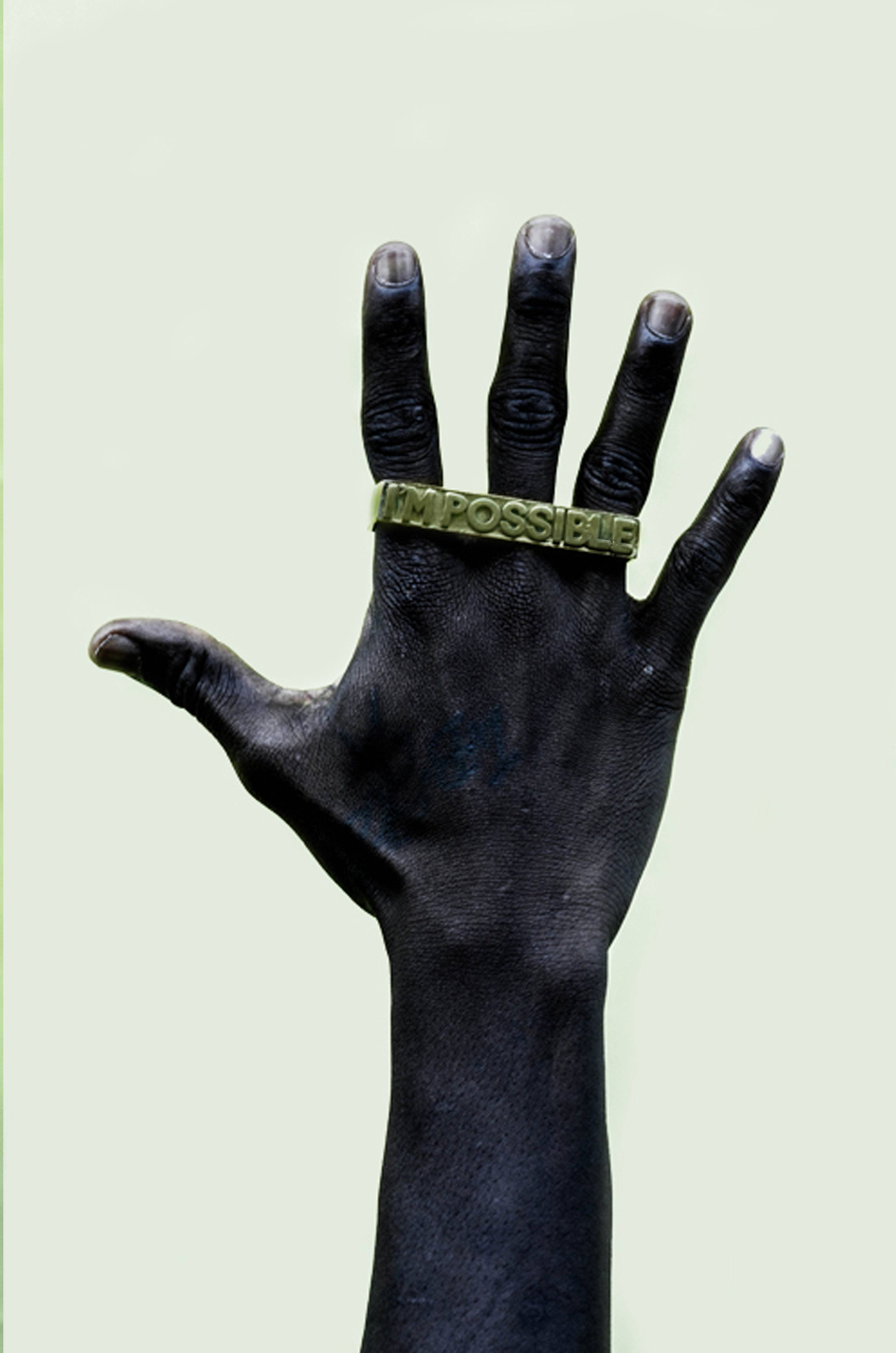 "Impossible is nothing! Possible is everything and anything unheard and unthought of, for the mere fact that everything came into existence the very same way… initiated by a simple thought… the same incomprehensible way God created us… infinite, unlimited, amazing in his own image with the ability to create anything, because everything and everybody is possible – I'M POSSIBLE"
The I'M POSSIBLE Jewelry was inspired by a chance encounter on the streets of Jaipur in Rajastan, India – One of the world's most impressive Kingdoms. A street kid educated Mallence Bart-Williams, creative director of FOLORUNSHO, in a very profound way, explaining that nothing seems impossible once we grasp the intricate & absolutely unique way in which each one of us is created – magnificent and divine creators of the infinite. This encounter made a mark and served as the inspiration for the I'M POSSIBLE jewelry – jewelry to empower anybody that wears and reads it – one word/sentence – that turns any limitation into infinite opportunities.
Today the former Lion Base crew personifies the transformation from – a 'struggle for existence' to 'creator of one's own life,' transforming the 'impossible' to I'M POSSIBLE.